Eco Schools
Each year we have a committed group of Eco-Knights that run our Eco-Committee and work hard to make sure that our school is as Eco friendly as possible. At the moment we are aiming to achieve the Green flag award for our school.
Click here to see our revised Eco-Code
Click here to see our latest action plan
Please check our page regularly to see our latest projects.
Our Eco Club - Summer 2017
Our new Eco club have been thinking of lots of ways that they would like to improve and develop the environment at St. Giles' and St. George's Academy.
One of their first projects was to design and create a big minibeast hotel for our woodland. We used pallets and a whole range of natural materials to create a nice habitat for all soarts of creepy crawlies.
Green Flag Award
We earned the green flag because our school had no litter on the ground and it is a good environment. Our school is good at recycling because we reuse paper and other stuff.We also earned the green flag because we are saving energy and water. Also our school is good at helping and looking after the environment and animals. Our garden is nice because we look after it by putting compost on it and watering and weeding it. We are fit and healthy and we raise money for poor people and charity.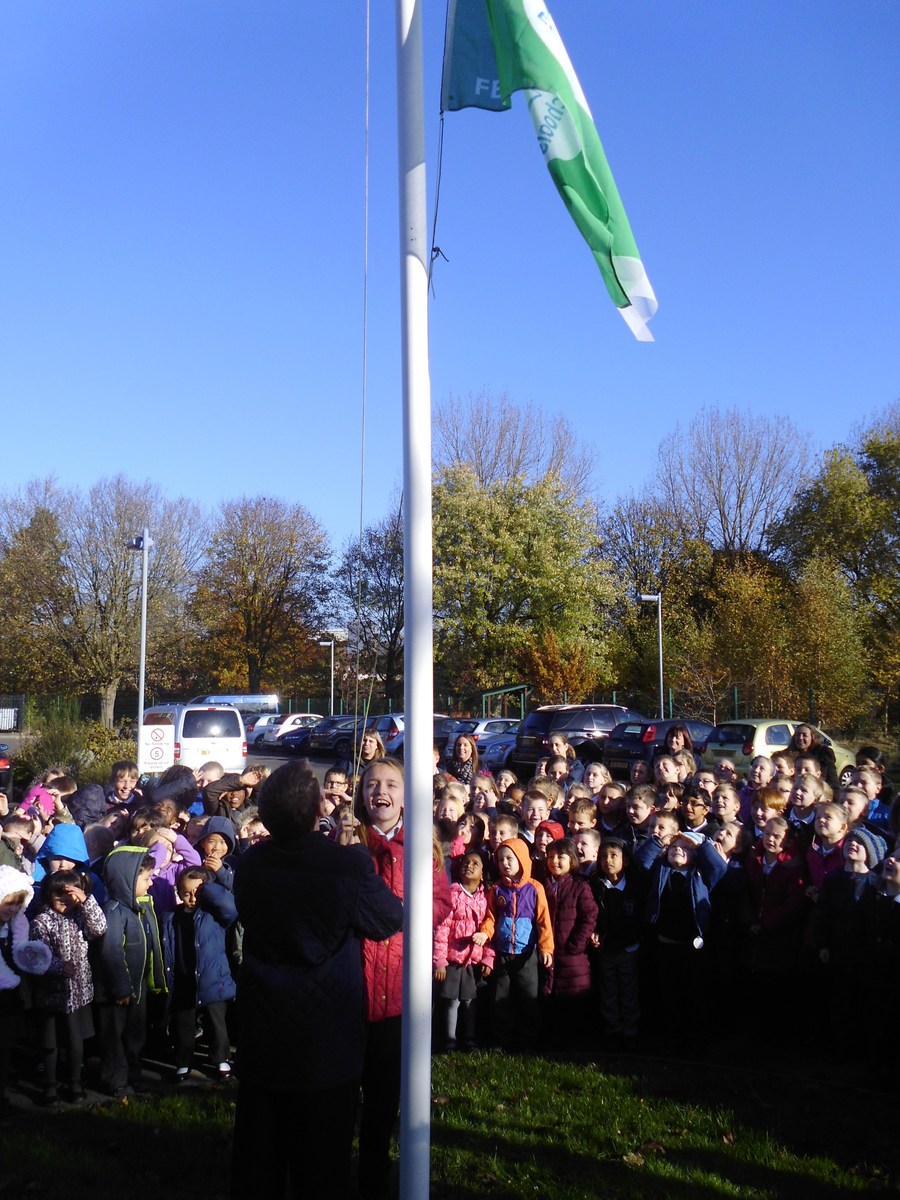 September 2014 3 New Toilets
All of year 4 had to vote for the 3 countries that we wanted to provide with a nice clean toilet .When we finshed our Eco meeting, we were given homework to do some research about these countries: Afganistan, Bangladesh, Burundi, Cambodia, Congo, Ethiopia, Sierra Leone, Uganda, Zambia and Liberia.The next day we did a private vote and brought it to our Eco meeting so we could count it.The most votes were for Afganistan with 23 votes, The Congo with 16 and Bangladesh with 15. Then we went back to our classroom to tell the news about which countries we had chosen.
Come and spend a penny and help flush away poverty!
In our latest fundraising venture we are hoping to raise money to twin our toilets with one in a developing country. Our money will help to provide hygienic conditions and education about cleanliness in developing countries. Please come and donate in our toilet in the entrance hall. Thank you to Newcastle plumbing for kindly donating the toilet.
WELL DONE! We have raised enough money to provide 3 clean and hygienic toilets.
Each class will vote for the countries they would like to help.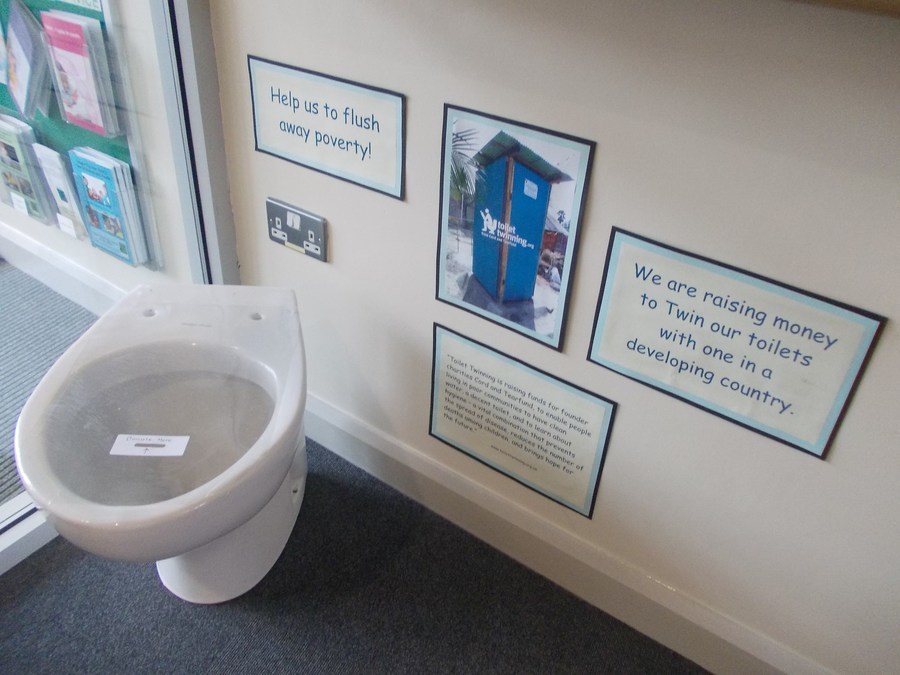 Fairtrade Fortnight - February 2014
This year we celebrated fairtrade fortnight with a Fairtrade assembly followed by a fairtrade tuck shop. Many thanks to Hillary Jones, Mrs Murray and their fairtrade group for helping to set up and run this venture. We have raised awareness of Fairtrade in our school.
January 2014
By showing our support for the Africa Trust through our water cooler providers 'Aquaid', our school has sponsored a well in Africa, providing clean fresh water to the village.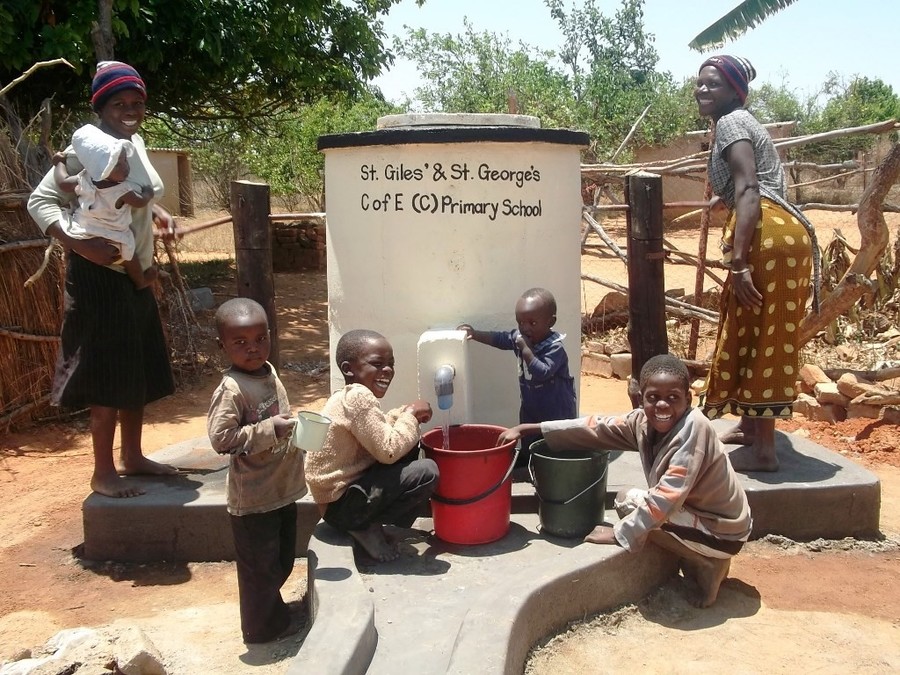 September 2013
The whole school community has worked hard to collect 1500 plastic bottles to build our Eco-Greenhouse!
A big thank you to Michelle and the team from the council who helped us build our new greenhouse on the edge of our school allotment. We are hoping to use our greenhouse to grow all kinds of produce in the spring.